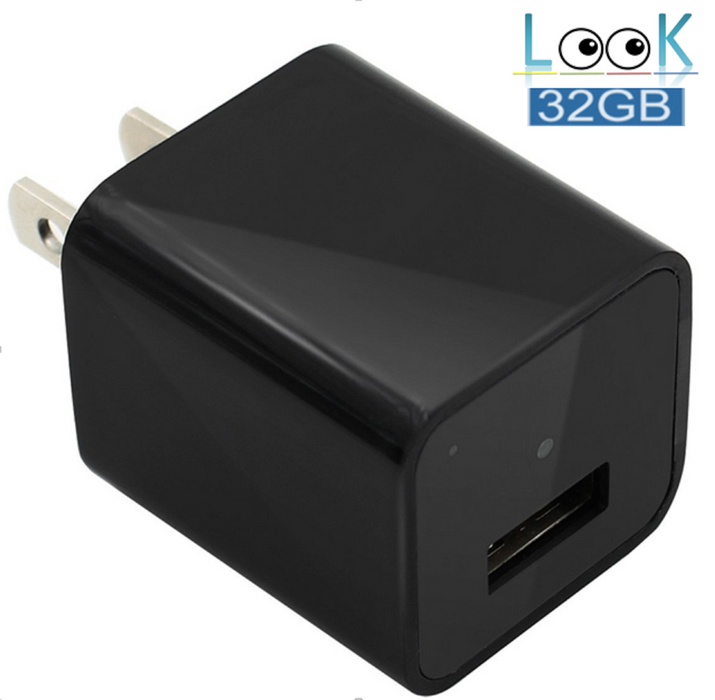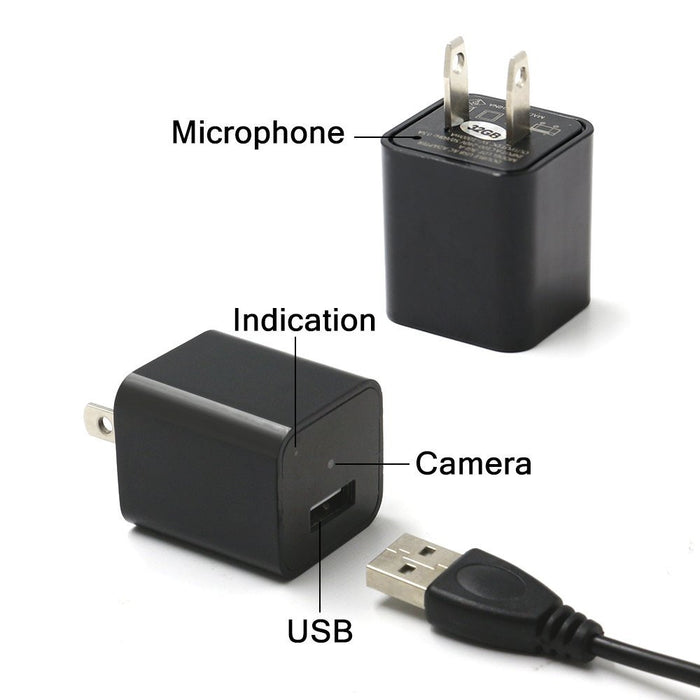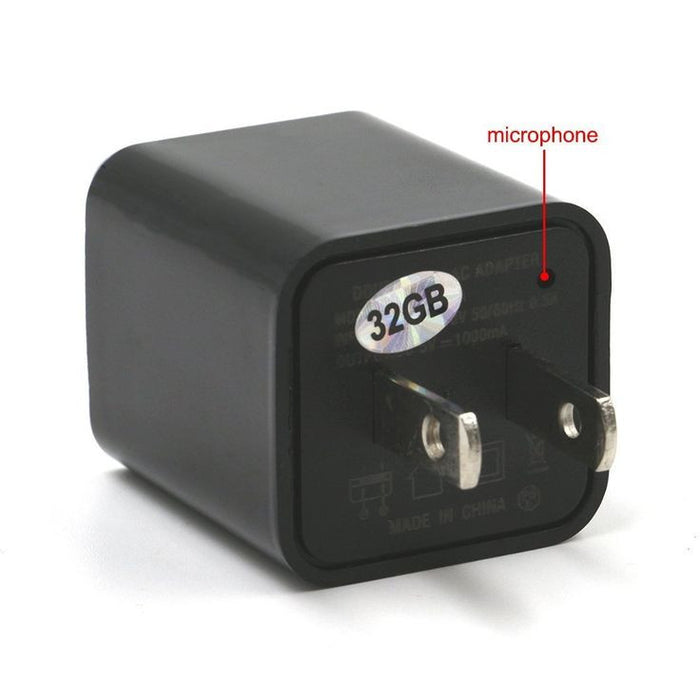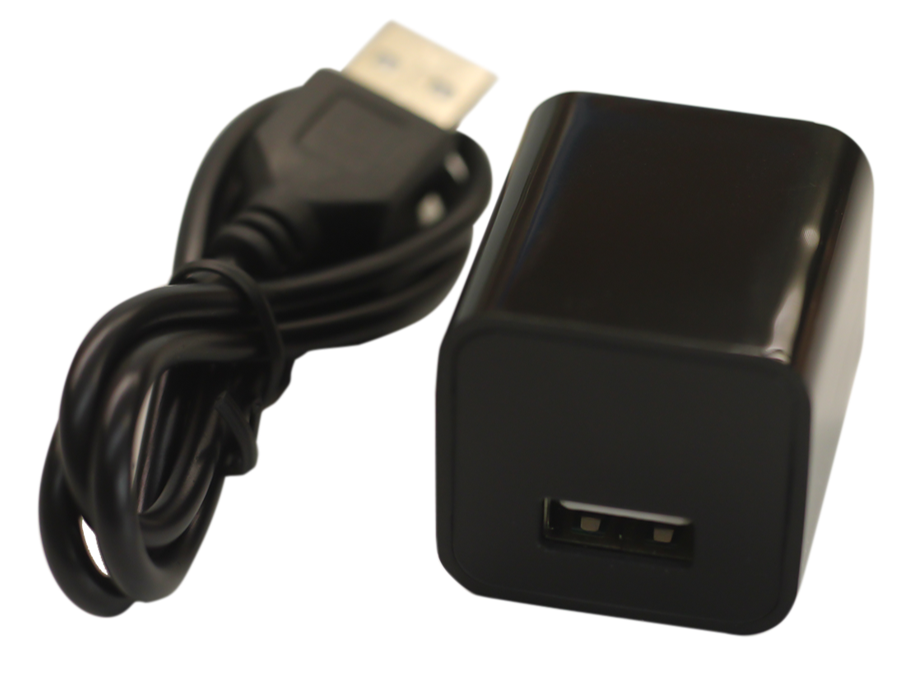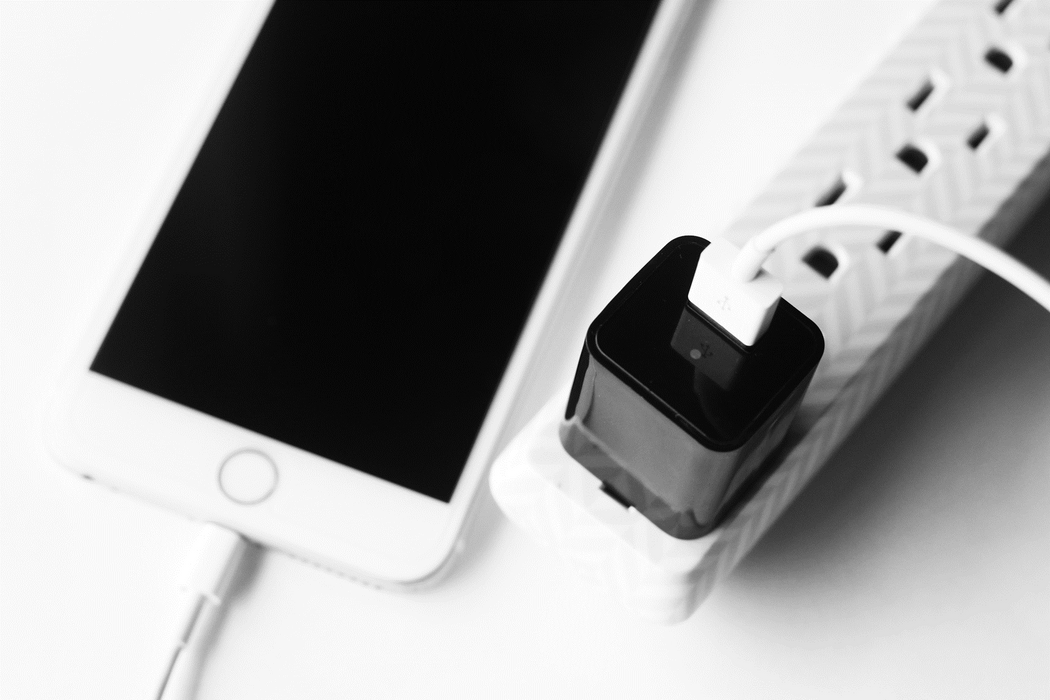 Hidden Camera | AC Wall USB Adapter
Use the hidden camera for security in hotels, as a nanny cam, or simply to monitor your home while you're not there. Having your very own video evidence gives you peace of mind about what's happening when you're not looking to prove your innocence or discover the true culprit's guilt! 
SPECS:
Video format / coding: AVI / M-JPEG 
Video Resolution: 1920*1080P 
Image proportion: 4:3 
Built-Memory: 32GB 
Output: 110v-240v 
Size: 4.5x2.5x2.5cm


FAQ:
How is this hidden camera powered?
The camera is AC powered and simple to use. Simply plug it into a wall outlet, surge protector, extension cord, etc. and you're ready to record!
What is the viewing angle for this camera?
The camera features a 90 degree wide angle view.
How much video can this device hold?
The 32GB of internal memory can hold up to about 5-6 hours of video before loop recording.
Is this Windows10/Mac compatible?
Yes, it is! You can play the recordings on both PC and Mac computers
Does the video have a time/date stamp on it?
Yes, it does. You can set up the time/date yourself easily with a few short steps. (See User Guide)